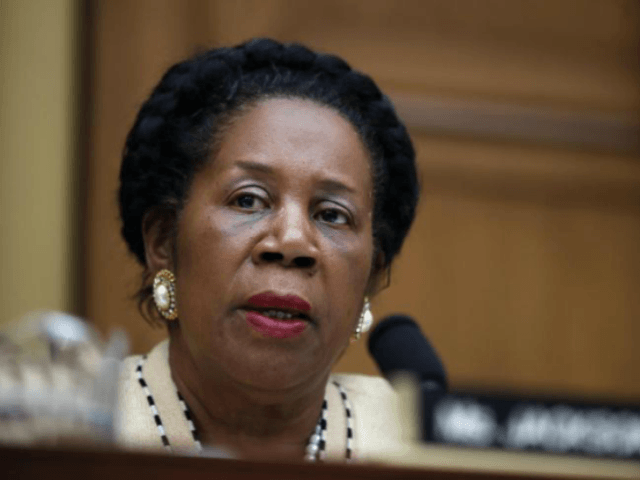 If you told a typical Seventh-day Adventist that the name "Seventh-day Adventist" will not endure to the end they probably won't believe you and think that you are just being critical of the church for its many imperfections. Unfortunately, little do they realize that God is about to change the name of His latter day church because of the reproach that church leaders and members have brought to God's Holy name as a result of the many abominations that are practiced in the midst without reproof, repentance, or correction. For example, the practice of plate passing during the Sabbath worship service is the same as when Jesus turned over the tables of the money changers in the temple. Also, the church position on abortion being practiced in certain Adventist hospitals is another grievous sin that continues on unrebuked except for a few isolated voices crying in the wilderness.
"Page after page might be written in regard to these things. Whole conferences are becoming leavened with the same perverted principles. "For the rich men thereof are full of violence, and the inhabitants thereof have spoken lies, and their tongue is deceitful in their mouth." The Lord will work to purify His church. I tell you in truth, the Lord is about to turn and overturn in the institutions called by His name." — Testimonies to Ministers, p. 373
Of news recently is the continued obscene behavior of US Congresswoman Sheila Jackson Lee from Texas who is a professed Seventh-day Adventist who recently used her little power to evict another woman from her first class seat on a United Airlines flight. As it turns out Ms. Lee has a notorious reputation for extreme arrogance and is considered by former staffers to be the most tyrannical boss on Capitol Hill. Reports of former co-workers are almost believable. She often refers to black staffers who don't preform to her expectations as "you stupid motherf**ker." And to think that such a woman claims to be a Seventh-day Adventist Christian who accepted an award for Black History month from the leaders of Oakwood University, a black SDA University! It is any wonder that God will have to purify His church and change its name when we have leaders such as Congresswomen Lee who openly march in gay liberation parades, vote in favor partial birth abortions, and play hardcore identity race card politics when she gets crossed?
Democrat Congresswoman Evicts Passenger on United Airlines Flight:
Rep. Sheila Jackson Lee: No. 1 Boss from Hell:
Sheila Jackson Lee and Abortion in SDA Hospitals:
With these and many other open sins practiced without remorse it becomes an absolute necessity for God to give a new name to the church which is plainly laid out in the scriptures and explained in the original Shepherd's Rod message. Below are a few quotes for your serious contemplation.
"And unto the angel of the church of the Laodiceans write;…I know thy works, that thou art neither cold nor hot: I would thou wert cold or hot. So then because thou art lukewarm, and neither cold nor hot, I will spue thee out of My mouth." Rev. 3:14-16. Note that the existence of the present name–"Seventh-day Adventist" is conditional, otherwise the name will be spued out of His mouth. "And the Gentiles shall see thy righteousness, and all kings thy glory: And thou shalt be called by a new name which the mouth of the Lord shall name." Isa. 62:2. "And ye shall leave your name for a curse unto my chosen [the 144,000]: For the Lord God shall slay thee, and call his servants by another name." Isa. 65:15. Read Testimonies to Ministers, page 300.

This is where Isaiah's prophecy in chapter 52:1, will be fulfilled: "Awake, awake; put on thy strength, O Zion; put on thy beautiful garments, O Jerusalem, the holy city: For henceforth there shall no more come unto thee the uncircumcised and the unclean." Also read Isaiah 4. Zeph. 3:13 "The remnant of Israel shall not do iniquity nor speak lies; neither shall a deceitful tongue be found in their mouth: For they shall feed and lie down, and none shall make them afraid."

"The remnant of Israel will not do iniquity." This prophecy has never yet met its fulfillment in the history of the church, for there have always been the unclean in the midst of her; but let us thank God for this generous promise. The scroll is making a turn. Shall we pray to God that we fall not out by the way in making the bend? "Clad in the armor of Christ's righteousness, the church is to enter upon her final conflict. 'Fair as the moon, clear as the sun, and terrible as an army with banners,' she is to go forth into all the world, conquering and to conquer." Prophets and Kings, page 725." — Shepherd's Rod book, Vol. 1, p. 101

Isa. 62:2: "A new name." Indicative of the new experience they have passed through, which is the separation, or sifting, as explained. God Himself with His own mouth gives the name so it can not be counterfeited. The time the name is received is at the end of the 430 year period as explained on the chart on pages 112-113. Thus, the church is reorganized under a new name. The old name, being polluted, could no longer be retained. There is no one to go by the old name, for the ones who were not worthy of having the new name have perished under the figure of the five men with the slaughter weapons of Ezekiel 9. The name only remains for a curse. In Isa. 65:15, we read: "And ye shall leave your name for a curse unto My chosen: For the Lord God shall slay thee, and call His servants by another name." The old order of things being changed. The watchmen who were unfaithful have perished.

"I have set watchmen upon thy walls, O Jerusalem, which shall never hold their peace day nor night: ye that make mention of the Lord, keep not silence." Isa. 62:6. (These are the watchmen under the new name.) Isa. 62:8 and 9, reveal God's care and protection over His church. In the 10th verse is God's command to His people: "Go through, go through the gates; prepare ye the way of the people; cast up, cast up the highway; gather out the stones; lift up a standard for the people." In the 11th verse God says He has proclaimed to the people who shall live at the end of the world: "Behold, the Lord hath proclaimed unto the end of the world, Say ye to the daughter of Zion, Behold, thy salvation cometh; behold, His reward is with Him, and His work before Him."" –Shepherd's Rod book, Vol. 1, p. 155

"For Zion's sake" says the Lord, "will I not hold My peace, and for Jerusalem's sake I will not rest, until the righteousness thereof go forth as brightness, and the salvation thereof as a lamp that burneth. And the Gentiles shall see thy righteousness, and all kings thy glory: and thou shalt be called by a new name, which the mouth of the Lord shall name. Thou shalt also be a crown of glory in the hand of the Lord, and a royal diadem in the hand of thy God. Thou shalt no more be termed Forsaken; neither shall thy land any more be termed Desolate: but thou shalt be called Hephzibah, and thy land Beulah: for the Lord delighteth in thee, and thy land shall be married." Isa. 62:1-4.

Now it is plainly seen that Laodiceanism shall forever pass away, that God will have a church without spot, wrinkle, or any such thing. You cannot afford to be left out of it. You must join the advocates of this Truth if you are to become a part of this glorious movement." — Timely Greetings, Vol. 1, No. 39, p. 11
Isa. 62:2 — "And the Gentiles shall see thy righteousness, and all kings thy glory: and thou shalt be called by a new name, which the mouth of the Lord shall name."

The righteousness of Zion shall be so pronounced that the Gentiles shall be attracted by it, and all their kings by her glory. It is for this very reason that the present church name will not then be befitting her.

As you know, there are now hundreds of church names in the world, — as many names as there are isms, all of which are named by the mouth of men, although God recognizes but one church. Many of the names even suggest Divine competition. For instance, do not the names, "Church of Christ," and "Church of God," make Christ and God competitors?

Whatever the "new name" be, it will entirely befit the church in her righteousness as here projected.

We are now living in a confused world. Some are of Paul and some of Apollos, of Cephas, Peter, John, and James, some of God and some of Christ. Christians are thus bickering and quarreling among themselves, one speaking against the faith of another, and at the same time all are trying to convert to Christ the non-Christian world! What darkness! To the church, which God is now creating, He says:

Isa. 62:3 — "Thou shalt also be a crown of glory in the hand of the Lord, and a royal diadem in the hand of thy God."

The church here projected is to be made up only of a righteous spirit-led people, her new name is doubtless to express this fact. Wonderful, indeed, to be the Lord's "crown of glory," and His "royal diadem." You certainly cannot afford to let this glory get away from you. Act today." — Timely Greetings, Vol. 1, No. 42, p. 4, 5