Shepherd's Rod History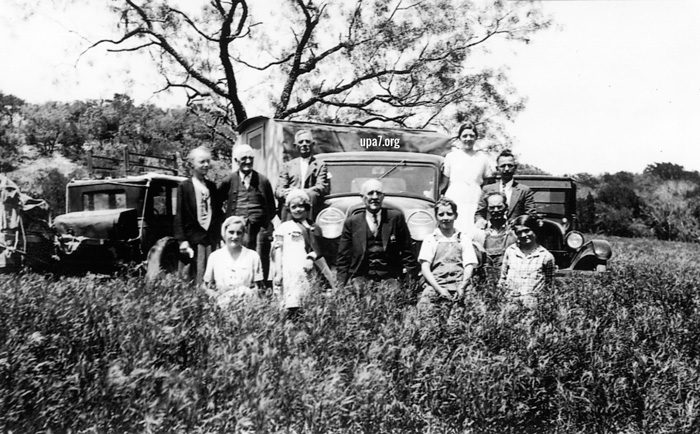 The history of the Shepherd's Rod message since its inception has been the subject of many articles, reports, scholarly publications, and presentations, most especially as a result of the infamous 1993 showdown between a faction of Branch Davidians led by David Koresh and U. S. Government agents that led to a 51 day siege and the eventual deaths of four government agents and 86 men, women, and children. This incident brought unprecedented worldwide attention not only to Branch Davidians, but also to the Seventh-day Adventist Church and Davidian Seventh-day Adventists, the direct predecessors of the Branch movement. Tragically, despite all of the attention brought to this debacle, an almost universal myth has been perpetrated that assumes that the Branch faction of Davidians are the lawful successors of the original Shepherd's Rod movement that was started by the late Victor T. Houteff in 1930. Unfortunately, the Seventh-day Adventist church in its desperate effort to distance themselves from the fact that nearly all of Koresh's followers including Koresh himself, were baptized as Seventh-day Adventist's at some point in their lives, have uniformly charged that the Branch movement was a succession of the "offshoot" Rod movement started by Victor Houteff. Nothing could be farther from the truth. As evidence will be provided to prove that the Branch movement is a counterfeit of the original Rod message and can be seen to be radically divergent by way of its heterodox teachings and practices (click here for a study showing the evidence).
However, the primary purpose of this section of Shepherd's Rod speaks website is to provide a documented history of the original Shepherd's Rod movement from its inception up until the death of Victor Houteff in 1955.  This will include a photo gallery, oral history transcripts of residents of old Mt. Carmel Center, video/power point presentations, and a variety of relevant documentation as scanned PDF files. This remarkable history told from the perspective of those Seventh-day Adventists who believed and lived the message has not be adequately addressed or given a fair hearing and is now being made available for all candid searchers of Truth. Please click on the appropriate link below. Also, please subscribe to this site to keep updated when new content is added.
Photo gallery of old Mt. Carmel Center (1935-1955)
Video/Power Point Presentations
Documentation (as scanned PDF files)