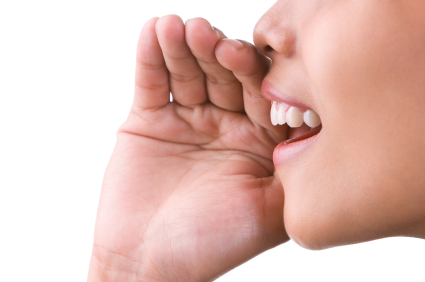 Seventh-day Adventists who have chosen to exercise their God given liberty of conscience to investigate the message of The Shepherd's Rod are routinely subject to derision, verbal abuse, slander, and even physical violence by their fellow brethren in the church. Those who take their stand for the truth have often been labeled as "off-shoots", "vultures", "buzzards", "lunatics", "deceived", "murderous", "nut-cases", "wackos", just to name a few. Paradoxically, these harsh words usually come from fellow Adventists who have not taken any effort to carefully and prayerfully investigate the claims of The Rod message for themselves. Tragically, most Seventh-day Adventists merely trust in the reports given them by the church leadership or friends and typically go no farther than reading any number highly prejudiced and unbalanced reports against The Rod message coming from trusted brethren of experience who claim to have investigated the message and found no light in it.
In fairness, it is most revealing to hear the other side of the story by way of many dozens of published testimonies from honest hearted and courageous Seventh-day Adventists over the years who have taken the pains to carefully hear out the reasons given in The Rod message and study it out for themselves. These brave souls have gone on record to write down their heart felt feelings of gratitude to God and shared many remarkable experiences about how the message helped awaken them from their backslidden Laodicean slumber by bringing a much needed revival and reformation into their personal lives. Many shared how that the reforms The Rod called for helped them become better Seventh-day Adventist Christians by turning away from many soul destroying habits and practices. Others openly express how the fresh revelations of present truth coming straight from the Holy Bible and the Spirit of Prophecy have rekindled a deep abiding love in their hearts for the truth and their beloved brethren in the church to whom they wish to share the message.
Please click on the link below to download a PDF containing these marvelous and genuine testimonies that will inspire hope and faith in whom the Holy Spirit is leading in advancing truth for any and all who have to courage to read them.