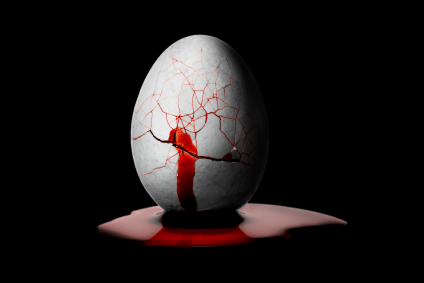 A recent article in the Washington Post has brought into the open the hypocritical stand of the Seventh-day Adventist church in remaining silent against the practice of abortion while its large worldwide network of 170 hospitals and clinics allows elective abortions. What is singularly tragic in this strange paradox is the efforts of the church leadership, most notably the pastor/evangelist Kevin Paulsen, to defend this heinous practice. Predictably, as sincere Adventists are awaking to this shocking reality that has been going on behind the scenes since the 1970′s, individuals and independent ministries are rising to protest Paulsen and the church stand on this issue.
An underlying development in this controversy which is not being widely publicized has to do with the corporate Seventh-day Adventist church's use of its trademarked names (Seventh-day Adventist, Adventist, etc.) to silence voices of dissent. In particular, the Washington Post article published on January 24, 2011, the 38th anniversary of the infamous Roe v. Wade Supreme Court decision to legalize abortion in the United States, had a number of links that mysteriously went dead shortly after the article was published. These links were to some historical research by George B. Gainer demonstrating the shifting stand of the church leadership over the issue of abortion practices in its hospitals and a vigorous discussion amongst concerned Adventist believers on a Facebook page named "Adventists for Life". The most alarming aspect to this story posted on the blogs Big Blue Wave and Lets Focus on Life revealed that the Seventh-day Adventist church leadership went to Facebook and had them shut down the Adventists for Life discussion page claiming it was an unauthorized use of the SDA brand name and a "copyright infringement"! According to the Blue Wave blog owner . . .
Mark Price, a Canadian SDA'er who was in charge of the page, alerted the 600 members of the group that he'd been silenced. "The Adventists For Life group is not an organization but an informal gathering of Seventh Day Adventists who are pro-life," he wrote me. "I am very concerned, as you are, about this kind of power that the Adventist leadership have to shut people up."
All Seventh-day Adventists should be deeply concerned about these developments and should raise questions about this hypocrisy for the church leadership to use its trademarked name to silence the voice of dissent from among its very own members while claiming to be champions of religious liberty for the rest of the world.  If this trend goes unchecked then who will be able to call sin by its right name without being muzzled like an ox? A strange inconsistency indeed.
Here is a link to a historical review on where the pioneers of the Seventh-day Adventist church stood on abortion.