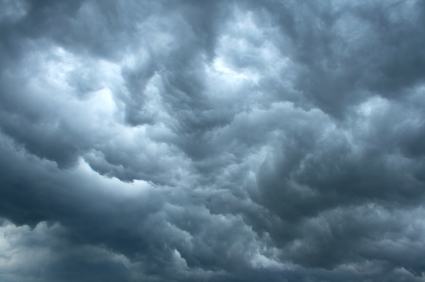 "Who shall separate us from the love of Christ? [shall] tribulation, or distress, or persecution, or famine, or nakedness, or peril, or sword? As it is written, For thy sake we are killed all the day long; we are accounted as sheep for the slaughter. Nay, in all these things we are more than conquerors through him that loved us."–Romans 8:35-37
You have a right to know the facts of the matter
As the true Shepherd's Rod message teaches to love, respect, and render double honor to the anointed men of God (i.e. pastors, brethren of experience, etc.), no matter how they would treat Rod believers in the same way the David of old did towards King Saul, we are reminded that when God is about to do something big in an effort to save His people that the enemy will not "stand idly by." The sort of false charges and evil surmising's by David Mould against Davidian Seventh-day Adventists are nothing new under the sun. In fact Bro. Victor Houteff himself was falsely accused in the newspapers as having a part in starting a hotel fire that resulted in the death of an Seventh-day Adventist pastor and six others during his visit with three other brethren to the 1936 General Conference Session in San Francisco California (Symbolic Code, Vol. 2, Nos. 7, 8, pp. 4, 5). It would not be unexpected that things of this sort would be repeated in our day. Let us also not forget the Lord's promise to all those who stand firm for the truth in the name of Christ Jesus would suffer persecution yet we are given the exceedingly precious promise . . . "lo, I am with you alway, [even] unto the end of the world."
We have received several calls, comments, and feedback regarding our prior report involving the April 2010 newsletter from David Mould attacking believers of The Shepherd's Rod message. It is clear that this is a serious concern for Davidian Seventh-day Adventists who may be subjected to persecution for their religious convictions as a result of prejudice and hatred that Mr. Mould's unwarranted accusations may provoke in the hearts of our Seventh-day Adventist brethren.
David Mould's past record as a leader of various independent ministries since the late 1980's, the most notable being "Laymen for Religious Liberty Ministries", has been reported and leaves much concern about the credibility of anything he says. According to a 1994 report from the Pilgrim's Rest ministry, Mr. Mould been involved in number of scandalous dealings with fellow Seventh-day Adventists which include charges of theft, extortion, mismanagement of donated monies, writing bad checks, and adulterous relationships with coworkers. Particularly troubling is the fact that his project to reprint the Illustrated version of The Great Controversy that contains many dozens of photographs belonging to the Jim Arrabito family has been done in direct violation of copyright laws. His promises to pay royalties to the Arribito estate have never been fulfilled despite the fact that he promoted, printed, and sold many thousands of copies of this book in the past. We recently confirmed with Pat Arrabito, the widow of Mr. Arribito, that Mr. Mould's current project at www.lrltv.org to advertise and promote this book is being done without permission to use the Arribito photographs.
It is evident that Mr. Mould has used the Seventh-day Adventist name, the classic book of Ellen White, The Great Controversy, the personal property of the Arribito family, and the trust of many thousands of sincere Seventh-day Adventists for his own personal gain.  According to various reports, Mr. Mould could be one of the worst hucksters operating under a pretentious religious garb that have ever menaced the Seventh-day Adventist church. Our concern today is that he seems perfectly capable not only fabricating a false threat about Davidians attacking Seventh-day Adventist pastors, but in provoking or actually carrying out some sort of incident so that he can point the finger at Davidians and say that he warned the church leadership about this alleged threat and they did nothing about it to save the Seventh-day Adventist name from becoming a reproach. By manipulating the media attention to himself as the lone maverick to stand firm to warn the church he would be able to continue to seduce vulnerable Adventists, who are otherwise ignorant of his schemes, into sending more of their support to his ministry. Taking advantage of Adventist's established fears and prejudice against The Shepherd's Rod message and those who follow it, would amount to a most cruel hoax indeed.
On the basis of the information and concerns that have been shared with us and some further research into Mr. Mould's background, we have reason to believe that this man is capable of either initiating or provoking some kind of incident at the General Conference Session in Atlanta and then see to it that Davidians are blamed for it in order to enrich his own cause. The probability of a renegade Davidian in provoking a violent attack on the Seventh-day Adventist ministry is extremely slight at best in view of the fact that there has never been a documented incident of any Davidian causing harm or even threatening the leadership of the Seventh-day Adventist church. On the other hand, there has been a long track record of the church initiating threats and violence against members who exercise their liberty of conscience to study the Shepherd's Rod message for themselves and practice its reforms (Isaiah 66:5; John 12:42, 43; 16:1, 2; Testimonies to Ministers, p. 47.2, Christ's Object Lessons, p. 74.1; Desire of Ages, p. 232.2).
"Be sober, be vigilant; because your adversary the devil, as a roaring lion, walketh about, seeking whom he may devour:"–1 Peter 5:8